15 Adorable Animal Themed Crochet Baby Blanket
With so many patterns out there for crochet baby blankets, it can be hard to make a choice. What color do you want, and what texture? How big? Is this crochet pattern special enough?

Well, I've put together a list of my favorite 15 crochet baby blankets that all have a really unique theme. Animals! Babies love animals and there are a lot of really creative patterns out there based off of them.

From 3D elephants to a cuddly lion, you can choose your favorite animal for your little one. These would make great gifts for an expectant mother. Or make a few as a donation to the local nursery. Some of the patterns are really textural and others are flat images of bunnies and monkeys and more.

Take a moment to browse through these one-of-a-kind crochet baby blankets and choose your favorite.

Raccoon Baby Blankie
Every little (and not-so-little) baby needs something to hug and hold wherever he goes. This lovely raccoon will be a favorite companion on children's walks. His cuteness makes him easy to love on first sight, but the black face mask also gives him a little bit of mystery.
Via Your Crochet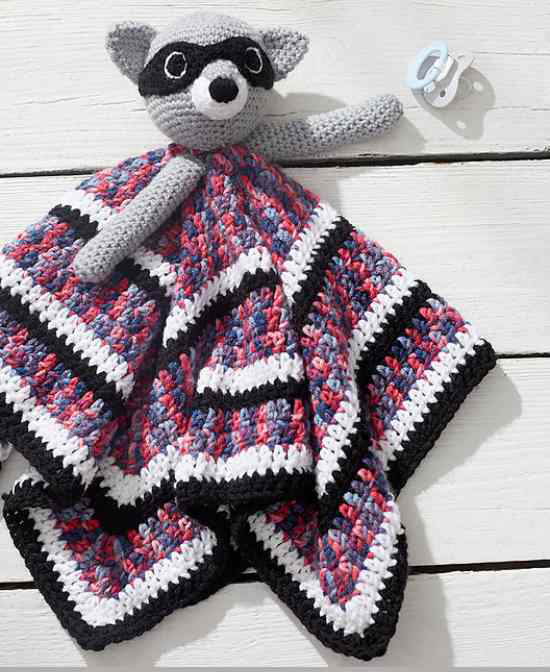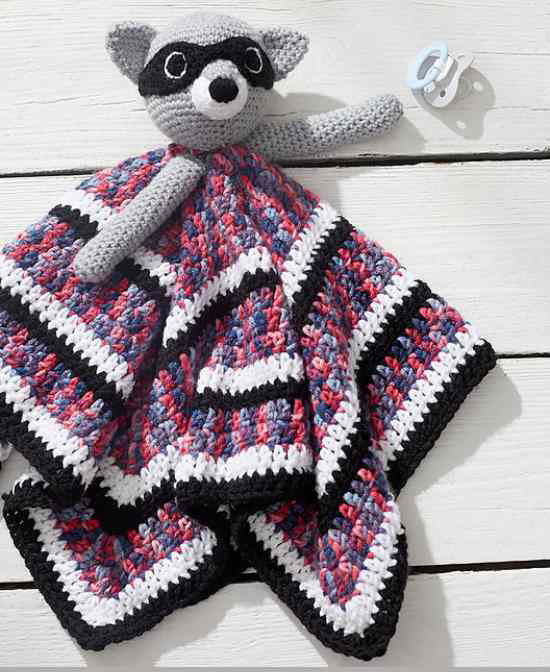 Crochet Zoo Baby Blanket
This crochet zoo baby blanket pattern will guide you, step by step, to making this adorable animal baby blanket. There are 30 different animal patterns included. You will have more confidence with your crochet skills, less stress throughout the process and you'll have a simple, proven pattern for a unique crochet zoo animal baby blanket.
Via Crochet News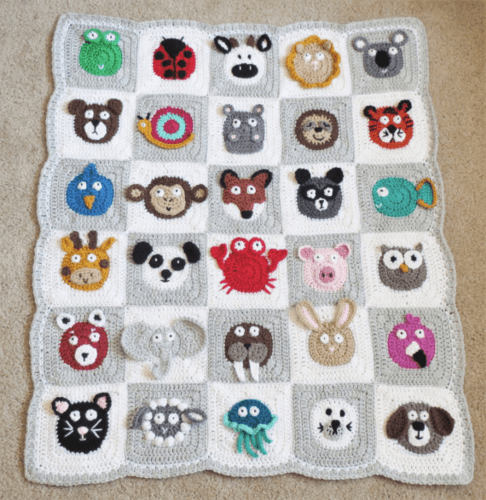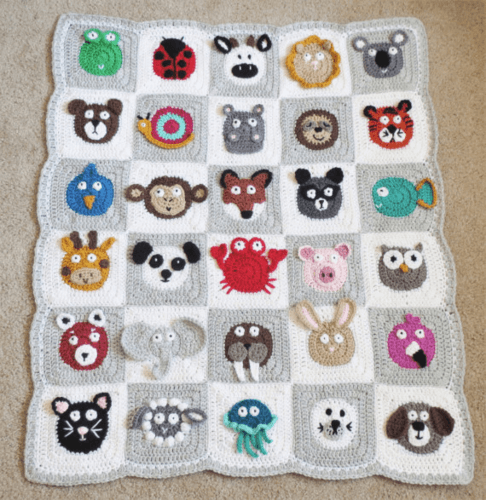 Zoodiacs C2C Crochet Afghan
The Zoodiacs squares make for great projects whether you make just one, or complete the whole afghan. A single square worked in chunky yarn can be a lovely baby blanket depicting the year the baby is born. Or turn a single square into a pillow. Alternatively, combine all the Zodiac signs for your family into a keepsake blanket.
Via One Dog Woof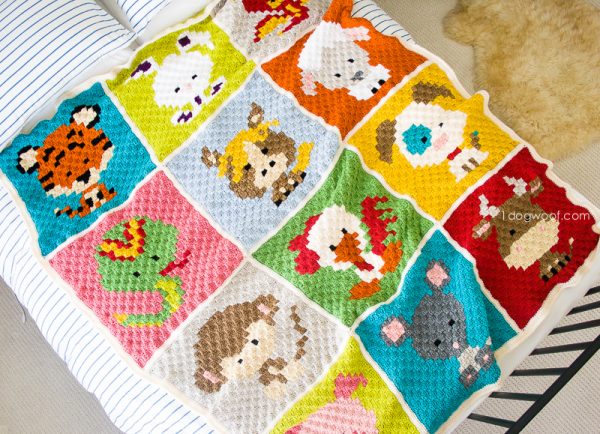 Baby Blanket Anahí Bunny
The baby blankets are a special transitional object for the baby, at bedtime helps the little one to feel accompanied and safe as if Mom were there. It allows the baby to tolerate the separation of the mother with more calm and to quieten down during her absence.
Via Tarturumies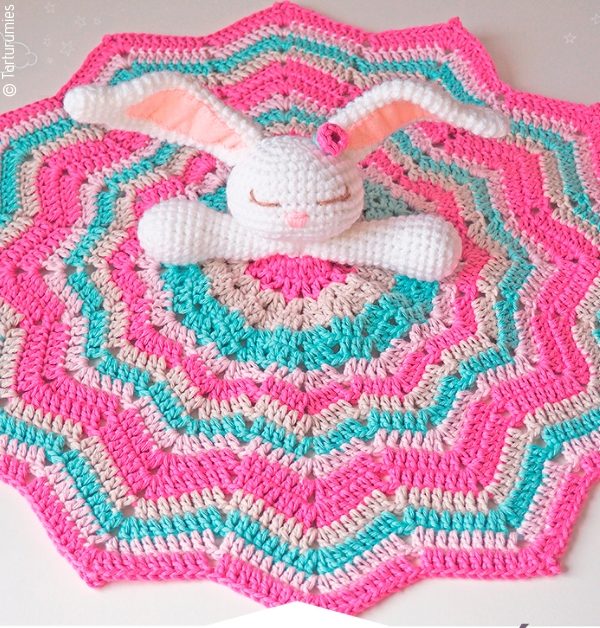 Rainbow Lion Baby Blanket
This super cute & colorful little lion baby blanket would be a wonderful present for your precious baby or a perfect baby shower gift! This crochet blanket will put a smile on your baby's face. And a little lion's army will keep your baby warm and safe.
Via Dada's Place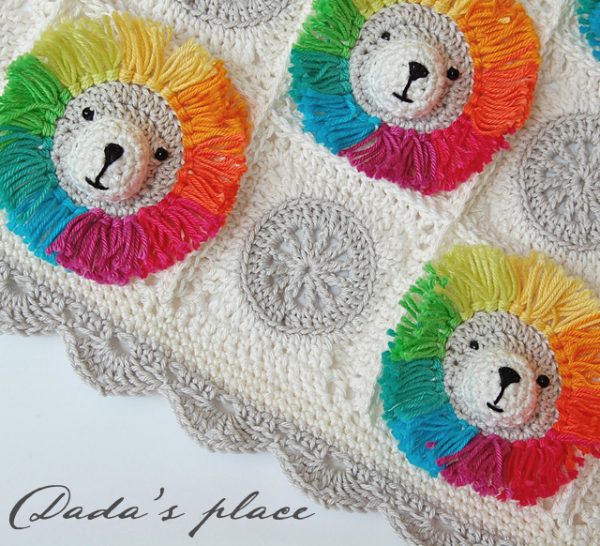 Lion Blanket
Blankets are great for learning a new crochet stitch because you get to do it over and over again until you've mastered it. This stitch may look complicated at first, but give it a shot and you will see how simple it is. And it gives the blanket the best texture.
Via Kate Stitches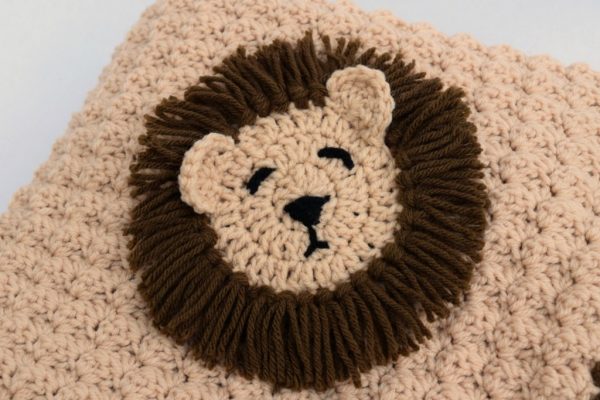 Crochet Elephant Comfort Blanket
Grace is a little Crochet Elephant Comfort Blanket. The blanket is worked in simple single crochet stitch with a contrasting single crochet border. You can make the blanket multi-colored or multi-stitched.
Via Look What I Made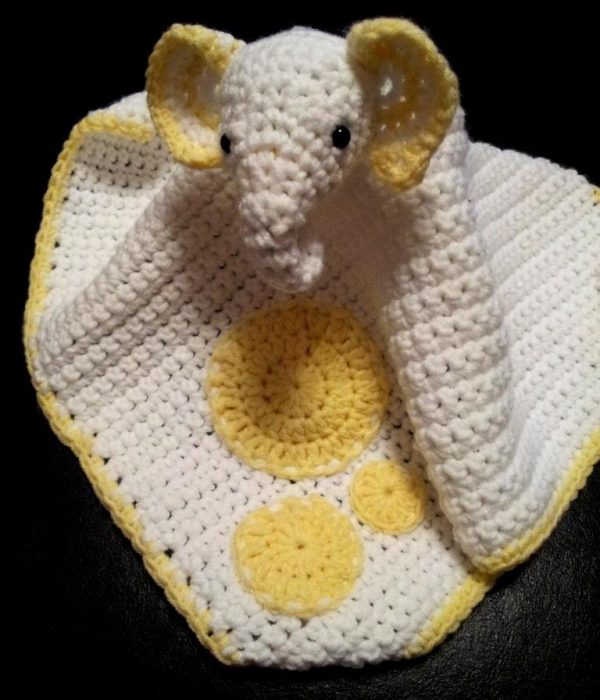 Bunny Blanket
This sweet Bunny Blanket in perfect time for spring, and baby showers.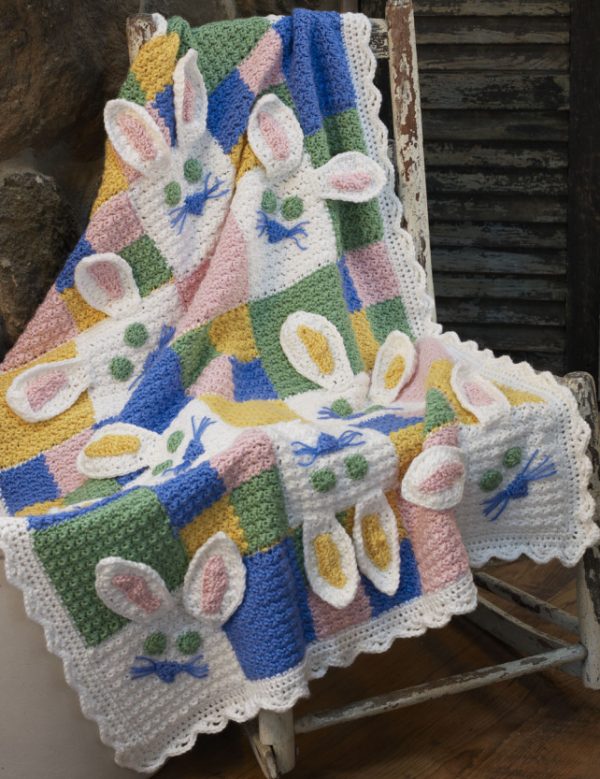 Cutie Elephant Blankie
This Cutie Elephant Blankie Free Crochet Pattern is a very cute and easy to make gift for mothers with newborns. This pattern is half plush and half blankie to create a cute elephant blankie and the color scheme is based on only two colors, grey and blue.
Via Let's Crochet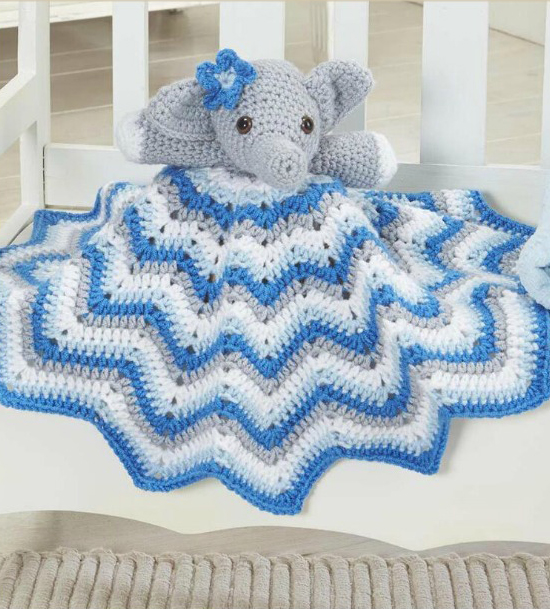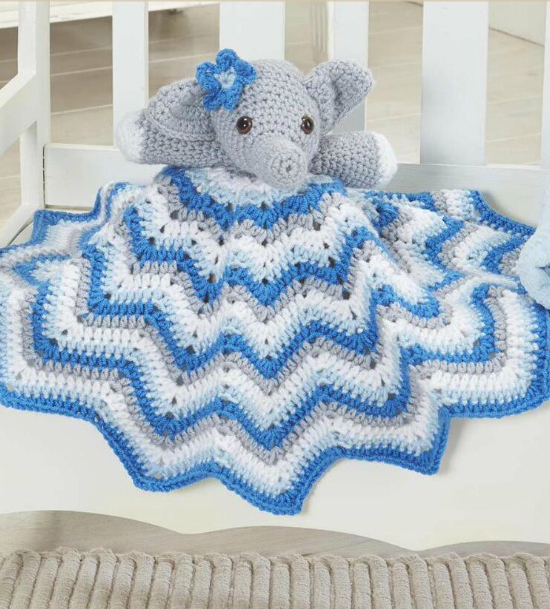 Sleepy Bear Baby Blanket
This adorable baby blanket will be the talk of the baby shower! You can crochet this future family heirloom with size 3 lightweight baby yarn to make a blanket that is light and airy, perfect for those warm-weather babies.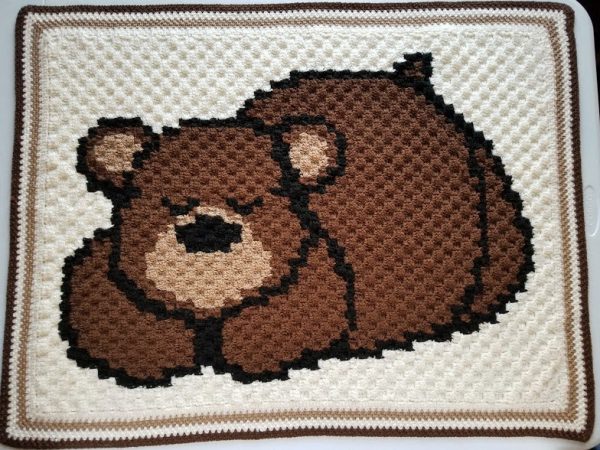 Cutie Owl Crochet Baby Blanket
This Cutie Owl Crochet Baby Blanket will blow you away. An amazing owl crochet applique is accompanied by adorable flowers and branches. Whether you have a baby shower or a birthday, this crochet baby blanket will make the perfect gift.
Via All Free Crochet Afghans Patterns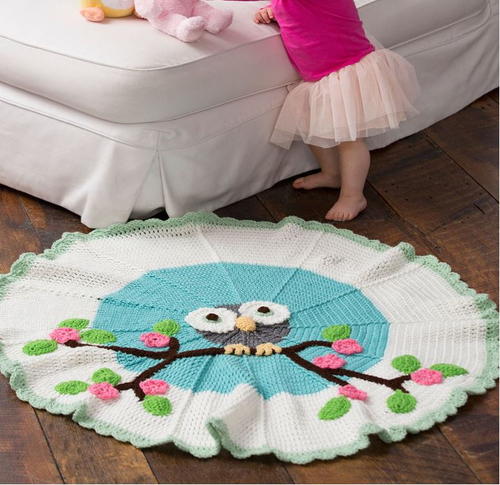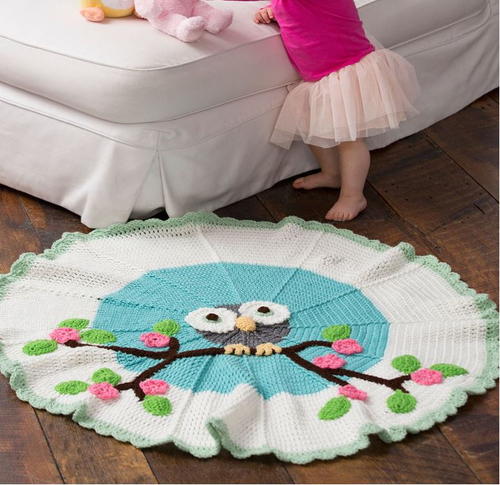 Luv My Crochet Bunny Blanket
Nine large patches with crochet appliques help to make this crochet baby blanket even more special. Perfect for keeping baby cozy and showing your baby some love.
Via Red Heart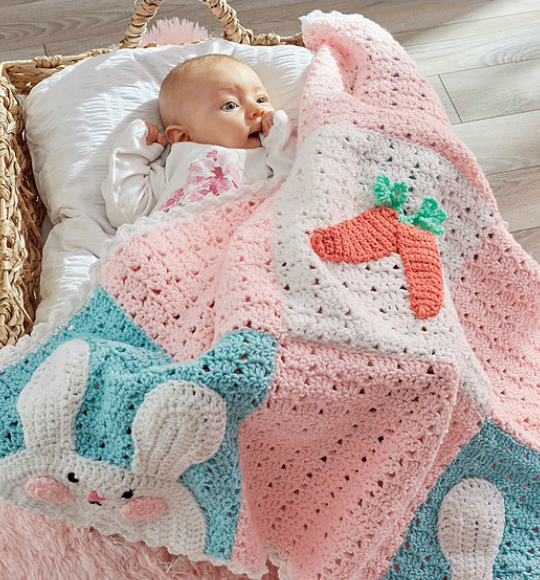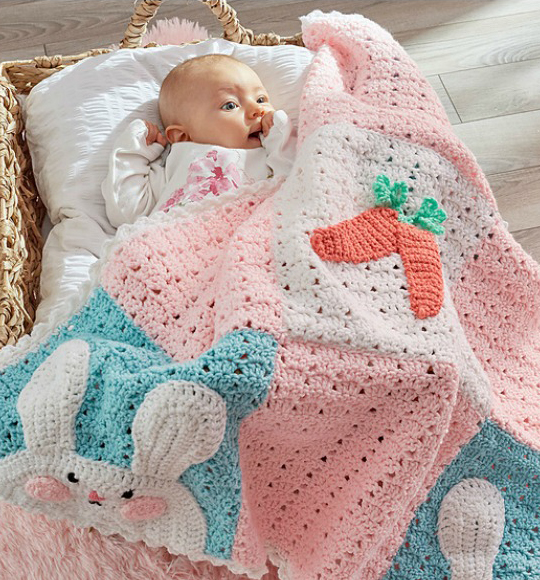 Elephant Crochet Blanket
The best thing about this blanket is you don't have to think about it as you work! It is a big granny square with some extra stuff on the edges. Granny squares are easy because you don't have to chain a certain perfect amount to start with.
Via Kate Stitches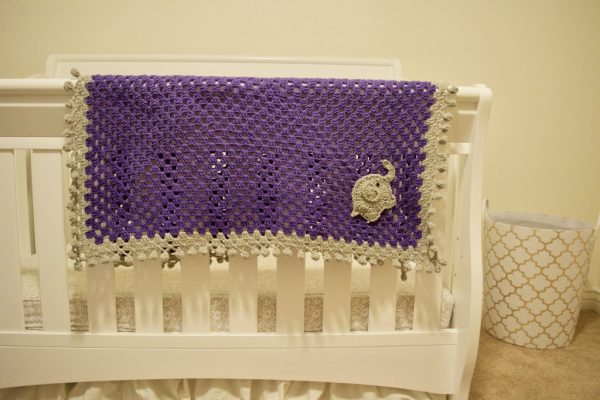 Creature Comfortghan
Babies love the texture and interesting pattern designs – this blanket has both! With cute little animals all over, this blanket is perfect for a baby's room.
Via I Like Crochet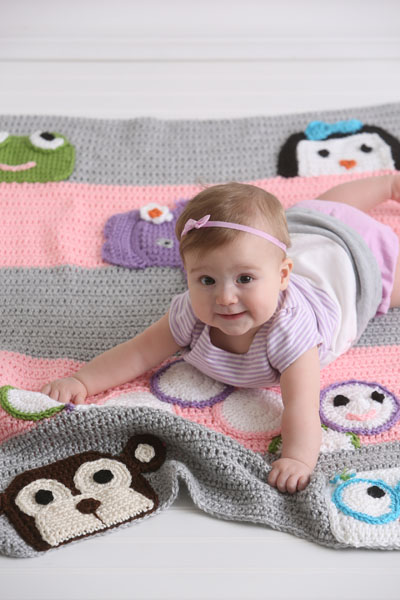 Playful Penguin Easy Crochet Blanket
If you need an adorable gift for the newest baby in your life, this Playful Penguin Easy Crochet Blanket is the perfect pattern to make you smile. This simple blanket pattern creates a basic blanket with a playful penguin addition to one corner.
Via All Free Crochet Afghan Patterns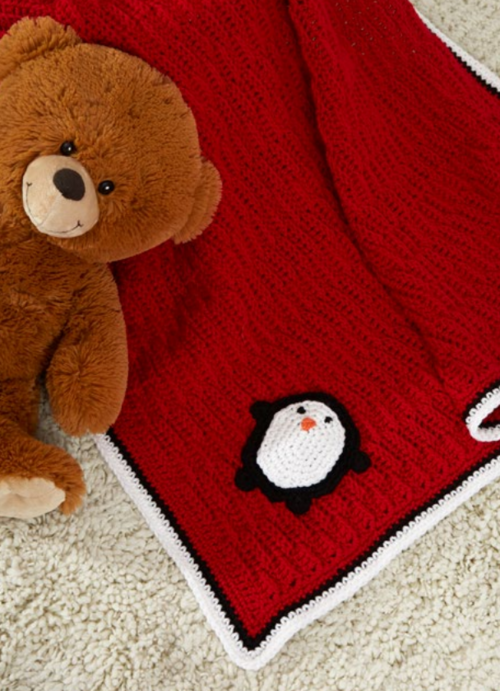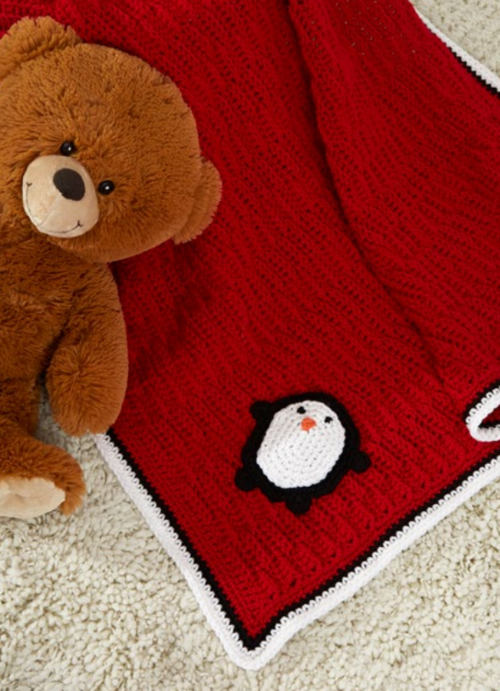 These crochet baby blankets have the cutest little animals. They're impossible not to love. A lot of these are really straightforward to make and others are more creative. Make a couple and see which one you prefer. No one said you could only make one after all!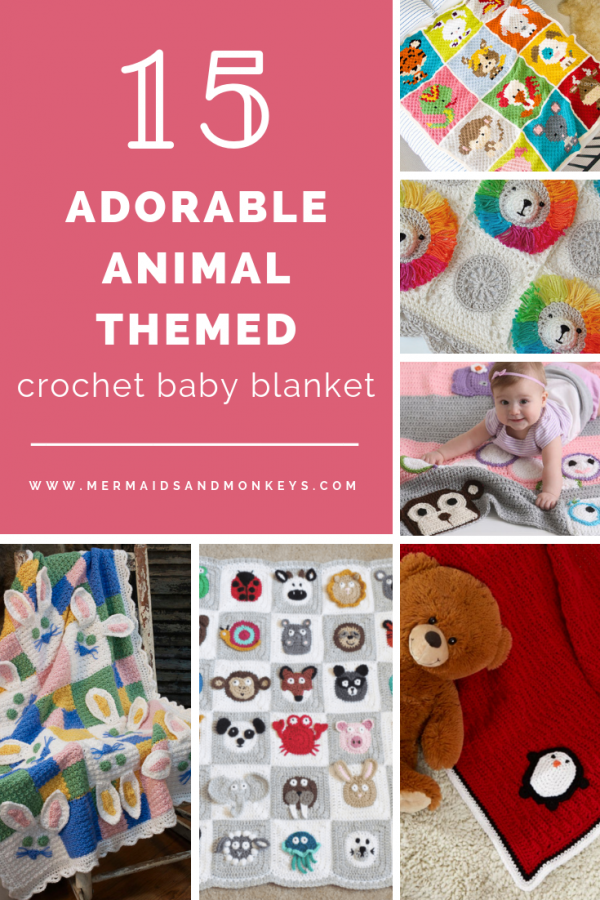 Looking for more great crochet patterns: 55 Unique Baby Blanket Crochet Patterns